Five months ago we produced a short video about This Is My Brave and why we were producing a show around mental illness. You might remember it:
At the 3:36 mark, Jenn talks about our goal of bringing our organization's mission of igniting and promoting a positive conversation about mental illness to local high schools. We're proud to announce with the help of the Briar Woods High School PTSO, we're doing just that!
On Sunday, October 26th, seven cast members from the debut production of This Is My Brave will take the stage at Briar Woods High School in Ashburn, VA for a 3:30pm encore performance of songs, poetry, and essays about living with mental illness and what recovery looks like. Immediately following the show, our organization's Advisory Board member Dr. Mark Komrad and local therapist, Nick Gentile,LPC, President of Potomac Psychological Center, in Ashburn, VA, will join our cast members on stage for an "Ask the Doctor" Question and Answer session.  Dr Komrad is an award-winning psychiatrist and author of the book You Need Help: A Step-by-Step Plan to Convince Your Loved One to Get Counseling.
Please share with your family and friends this wonderful opportunity to see the show live again - or for the first time!  Tickets are only $15, with a reduced rate of $10 for students. Fifteen percent of ticket sales will be donated to the Briar Woods High School PTSO Scholarship Fund to assist a teen who has an interest in health care.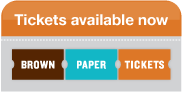 If you're interested in supporting This Is My Brave by sponsoring this performance or purchasing an ad in the show program, please email us at: sponsor@thisismybrave.org and we will be in touch within 24 hours.
We hope to see you there!